Roofing is not something that is optional. On any type of building, whether it be commercial or residential, roofing is something that is needed for protection. While modern roofs are built to last, they are not completely invulnerable to the outside elements. Over time, shingles can become detached or damaged, holes can be punched through roofs and water damage can lead to structural weakening. When these issues happen to you, you need a company, that you can trust, to fix these issues. Luckily for you, that's where we come in. If you are needing any sort of roof project tackled, let us be there for you.
About Us
We are the premiere roofing contractors in the Pocatello area. We have been in service to this community for years and, over that time, we have managed to learn and evolve. This growth has made us the go-to roofing company in the area and we'd love the chance to show you exactly why that is. We are outgoing and hardworking and we have never come up against a challenge that we couldn't fix. We are fully licensed, vetted and we stick to all city codes, to make sure your roof is perfect.
Our Services
We offer numerous roofing services, in an effort to make sure that we can fix any problem you may be having. Whether you need a roof repair, or a brand new roof, we are here to get those things done for you. We are currently offering services, such as: shingle roofing, metal roofing, green roofing, ceramic roofing, roof repairs, hole patching, roof leak repair, flat roof repair, sheet metal roofing, affordable roofing, aluminum roofing and new roof installation. As you can see, we offer as may services as we can, to ensure that your roof is always working as it should be.
We are fully licensed roofing contractors and we have years of experience under our belts. We specialize in, both, residential and commercial roofing, so we have you covered, no matter what your building type is. We are hard working, efficient and we take our time to make sure that all local codes are adhered to. Our goal is to give you the best roof possible.
One of the most popular roofing types available is that of shingle roofing. Shingles can come in all manner of sizes, material and finishes and, whichever you want installed, is completely up to you. Cedar shingles are the most cost effective. Asphalt shingles are the industry standard. Ceramic shingles are the higher end of shingles, with longer life and greater durability. Whichever shingle type you choose, we promise to install as best we can.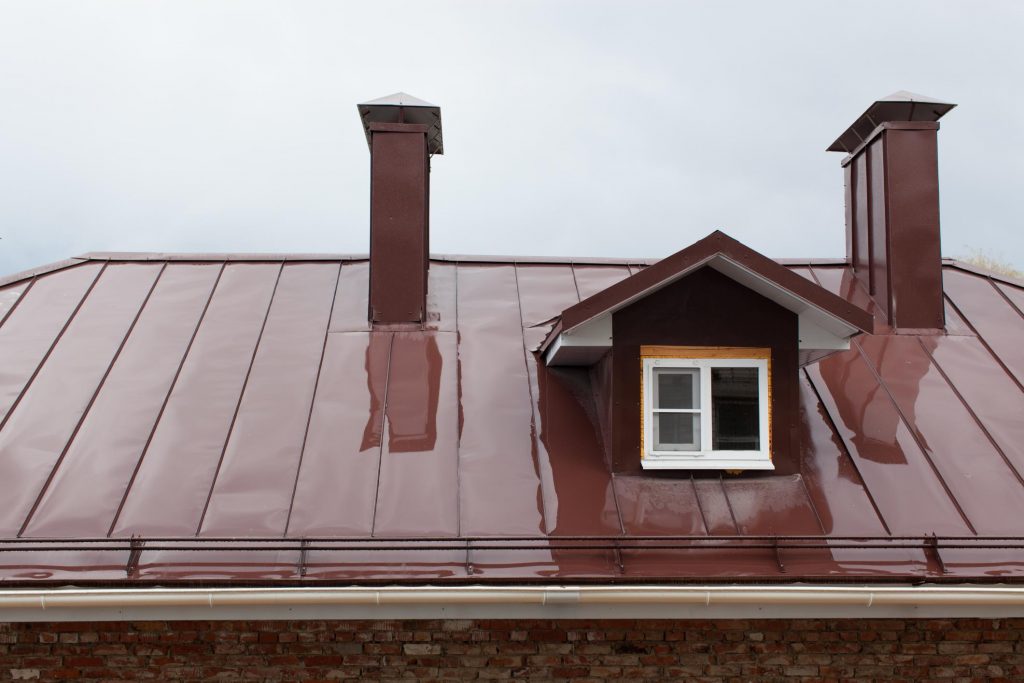 Metal roofs come in several, different types. You can install a pitched metal roof or a flat metal roof; depending, completely, on your style. Metal roofing can also be installed in flat sheets, or in corrugated sheets. Corrugated sheets are very helpful in the drainage, and melting, of ice and snow. On top of this, metal roofing can be installed in layered sheets, much like shingle roofing, which will help in proper water drainage.
"Poky Roofing Pros was phenomenal. Our roof was nearing the end of it's life and we wanted something new. We had them install a metal roof and now we love the way it looks! Our home looks modern and is now very well protected." - Janice D.
"We were experiencing major leaks in our roof and didn't know what to do about it. We found Poky Roofing Pros and are so happy we did. They came out and discovered that we needed re-shingling in some places. Once they did that, our roof works perfectly!" - Dale H.
"If you are looking for a great roofing company, look no further than Poky Roofing Pros. We have been using these guys for years now and, every time we have a roofing issue, they fix in no time. They are great to work with and very friendly people." - Lucas P.
If you are experiencing problems with any sort of roof issues, we can fix these for you. One of the most common roofing issues that people face, is that of leaks which originate from the roof. This can be caused by a number of things, ranging from broken shingles to holes being punched in the roofing. We can re-shingle your roof, or we can patch holes; ensuring that your roof's integrity is maintained.
If you are nearing the end of your roof's lifecycle, or you are experiencing more roof problems than you can deal with, it may be time for a complete roof replacement. We can always come out and do a proper check for you to determine if this is the best course of action. If a new roof is needed, we can get to work immediately, giving you an amazing, new roof.
While we don't like throwing numbers out, as very project will be different, we can certainly give you accurate estimates if you give us a call. We can discuss all manner of things, from roofing material, to types of repair, to labor costs and figure out what works for you. We are constantly doing market research to make sure that our prices are the best in the business and we will guarantee them!
If you have read over the roofing services we offer and are ready to have some of them implemented, now is the time to give us a call, or send us a message. We have included our main number, on this site, for you to call during our normal business hours. We have also included a very easy to use contact form, which will send us over a message. Calling is the most direct route, but we welcome your messages as well. No matter how you choose to reach out, we are excited to talk with you!